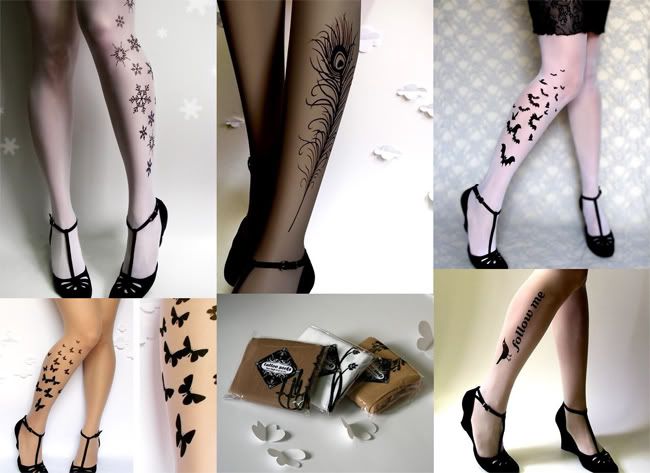 by
post
I was first intrigued when I first saw this
picture
... I was thinking to myself, 'What a beautiful tattoo!' until I realized that it was actually a tattoo stocking!
Ultra coolness
. Now, you can have beautiful butterflies tattoos without feeling the pain. And look at this cute
Follow me
twitter style stocking, I think its so cheesy with a bit of flirtatiousness added to it. Be sure to check out their
Etsy shop
for more interesting designs.