So, a while back ago I had several ideas in mind which linked to doilies. I find the idea of messing with doilies and laces very inspiring hence, I worked on some DIY-ed projects. Unfortunately, I do not have any tutorials in hand but they're really quite easy to make, even for a beginner.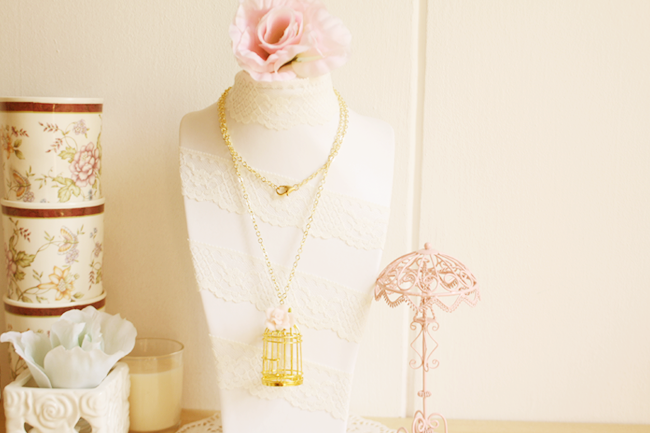 Laced jewelry stand
I was bored of a simple plain white jewelry stand hence, I used a simple roll of pretty cream lace to wrap around it. Secured it with Scotch magic tape. After all, this is a reversible effect so it's really versatile. And add a pretty pink rose on top for that dainty look. I added a doily at the bottom to complement the whole look. After a bad experience with spray paint, I decided to give it a miss. Although the idea of a pink jewelry stand is really nice, but white goes with almost everything.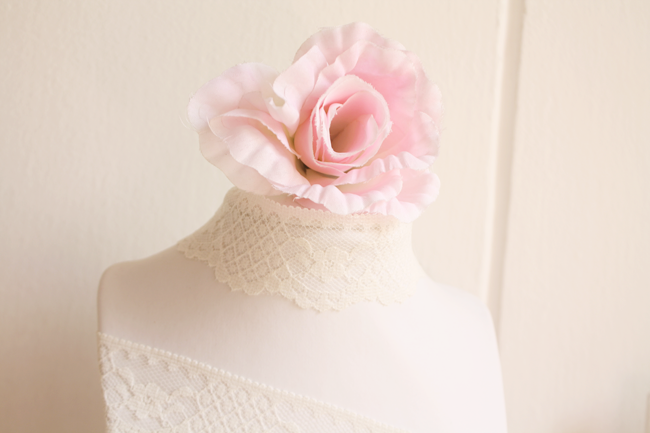 Add a lovely necklace and you're good to go. Next to it is a romantic, French inspired jewelry holder for hanging earrings in light pink. Super duper easy, isn't it?
Next up is my doily mirror. I bought this mirror which needed something to spice it up. Hence, I used a doily to cover the top half of it and wrote the words, 'You are beautiful.' with a simple hand made pink ribbon (inspiration from
here
). I covered the bottom half of it with the same roll of pink tape I used for the ribbon.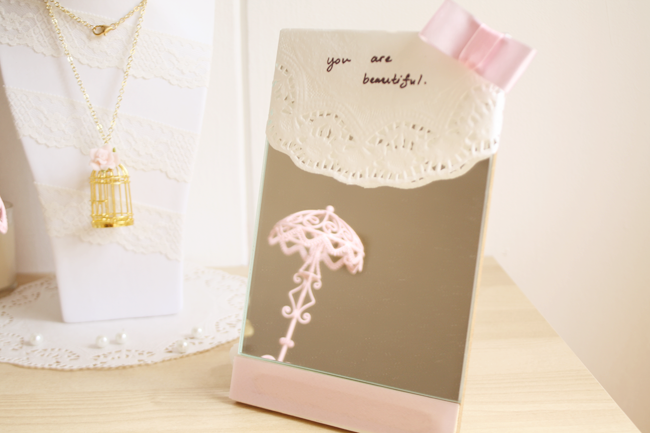 Doily mirror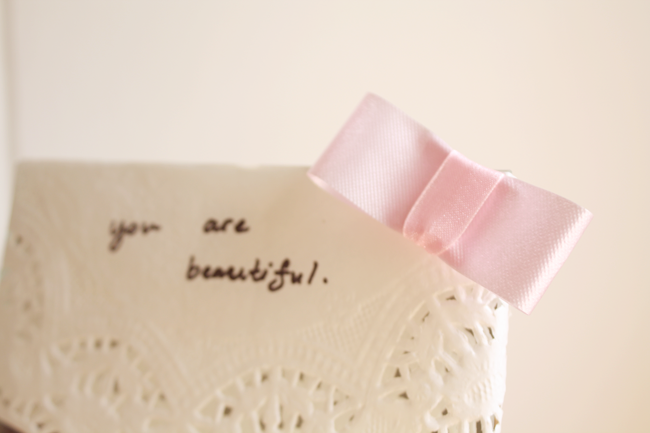 Handmade ribbon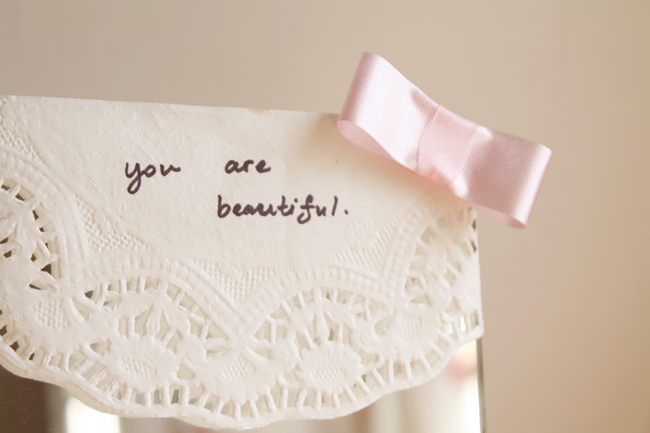 You are beautiful.

Below are some random pictures of my jewelry decor items. As a jewelry crafter, I like to keep a look out for unique decor items from time to time. I personally feel that you can make an ordinary item look beautiful with your own creativity.
Treasured cake stand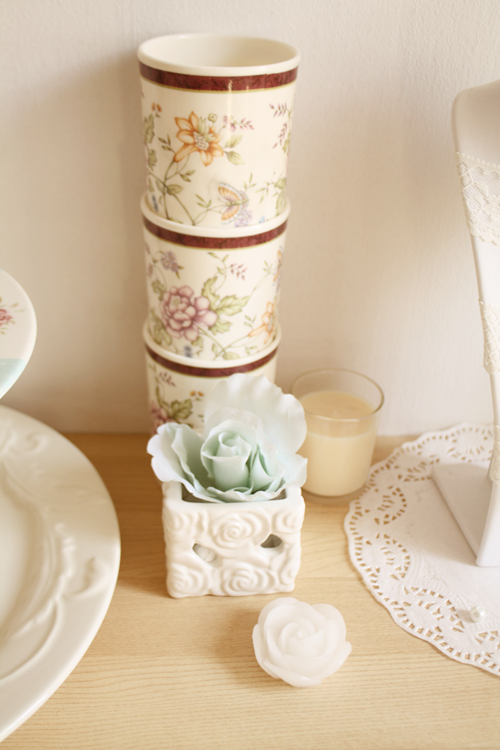 Stacked vintage cups + candle holder (with sea foam rose)
Beautiful details on cups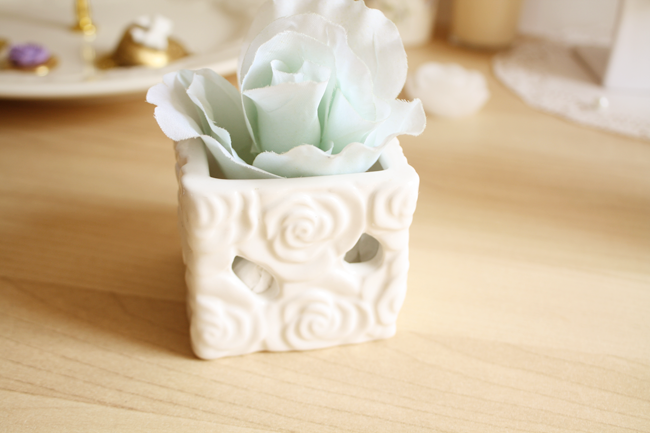 Rose like patterns on each side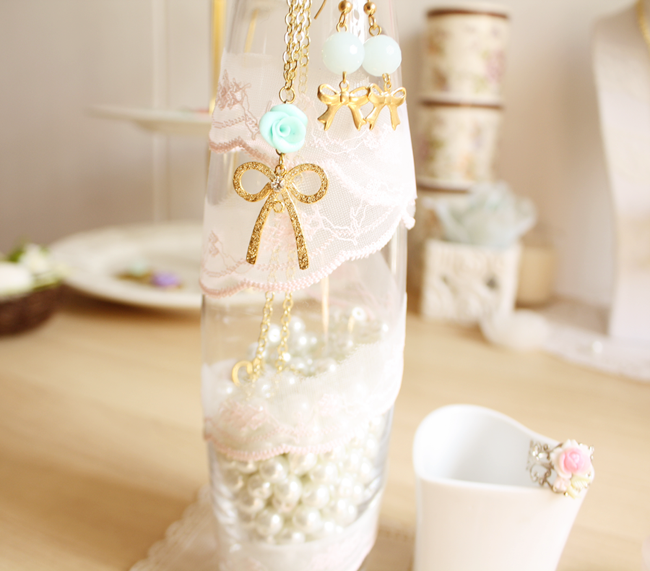 A simple bottle decorated with pink lace wrapped around it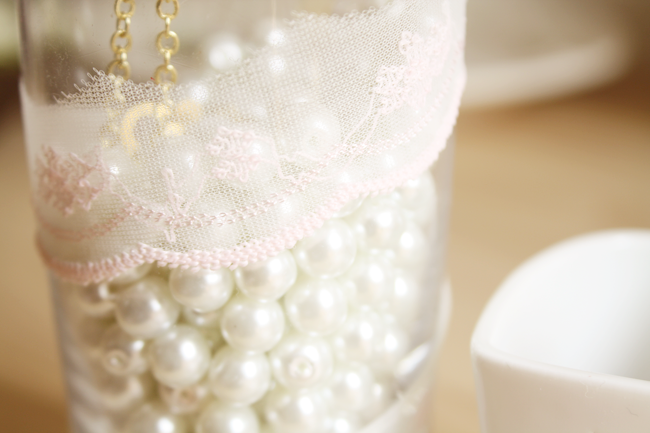 Filled with cream colored pearls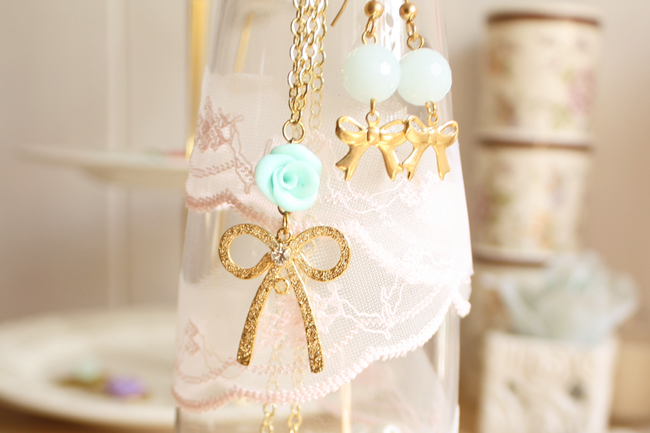 Great for hanging necklaces and earrings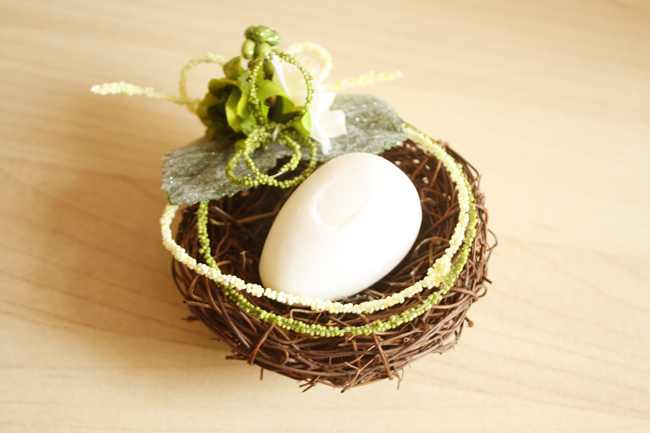 A bird's nest decor with an egg shaped soap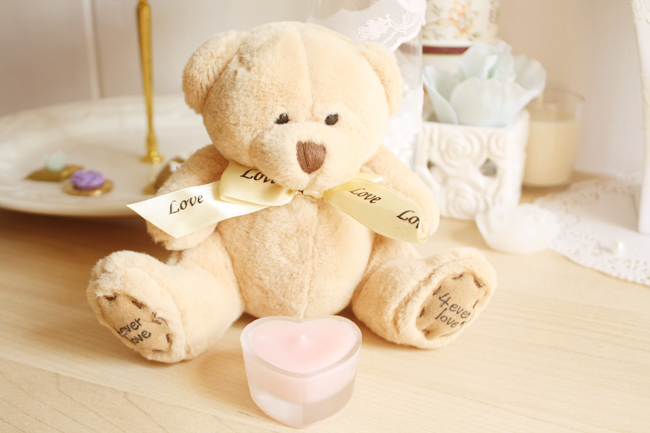 I adore furry teddy bears, cuddly love + heart shaped candle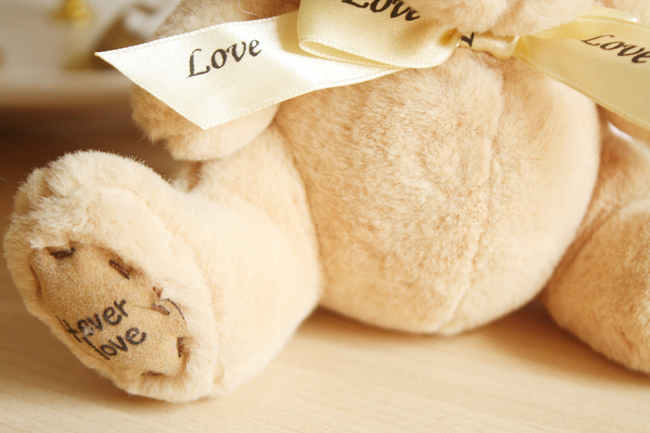 Check out the details, it is such a romantic bear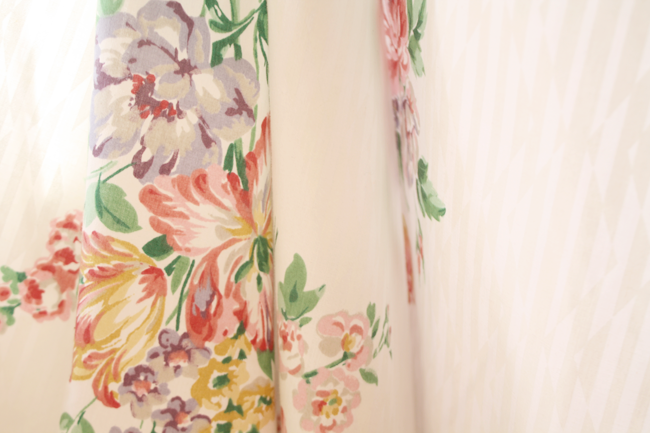 Gorgeous curtains to brighten up any room
I hope you've enjoyed looking at the pictures that I've shared, and feel inspired. Do feel free to share links of your own personal 'creative' space. Next up in my to-do list:
Doily clock
and
Frosted doily night stand
. I'll post a list of doily projects up soon.
I hope you're having a great weekend well-spent with your loved ones :)