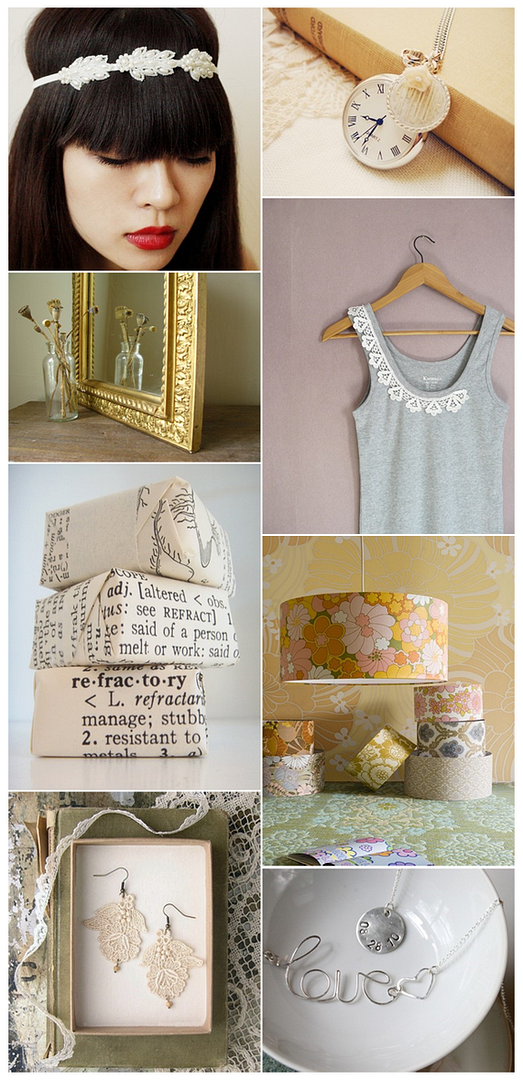 via


IceCreamCandy. ohhellofriend. littlebyrdvintage. lamarquisedesanges.
sweetpetula. drawflowers. whiteowl. MeadowbelleMarket.
I love everything in this collection. A lace headband, lace earrings in ivory, a round pocket watch in silver, a beautiful frame mirror, a tank top adorned with hand sewn lace collar, personalised date necklace and a flowery vintage wallpaper lamp shade. Oh my, I almost mistook those for beautiful masking tapes until I realised they are actually lamp shades! Aren't they absolutely gorgeous? An addition that will prettify any room, that's for sure.