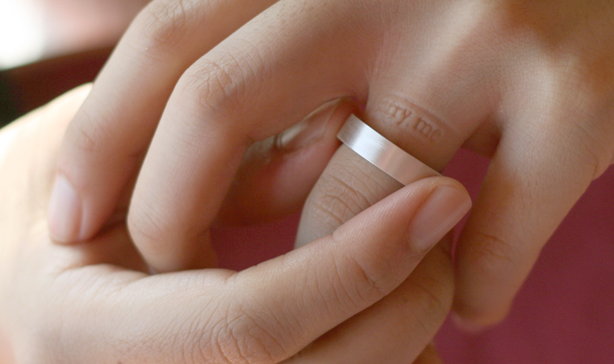 I can't think of a more romantic gift for your other half other than a ring that leaves an imprint on your finger. Found via
Ohhellofriend
, these exquisite rings by Korean designer,
Yoon Jung Yun
come in sterling silver or 14k gold. If you're not a fan of diamonds, then this is surely a ring that you should be looking for.
A few years ago a Korean singer wrote a song about the sunburn mark that he found on his finger after he broke up with his girlfriend and removed a ring he had been wearing for a long time. This is the story that inspired Jungyun Yoon to make 'Inner message', a ring with hidden letters on the inside. Inner message is a ring that leaves an impression on the finger.
- Inspiring story of how it all started
Prices start from
USD$220
for a pair in sterling silver and
USD$1500
for a pair in 14k gold excluding shipping charges. You can choose between 'marry me' (honestly, any other girl would be blown away if presented with this beautiful proposal ring!) or 'always' for that lasting impression of his love for you.
You can even order a custom message ring, rates start from USD860 and USD2000 per pair. The prices may be a bit too steep, but it is definitely worth it for a one of a kind and personalized ring.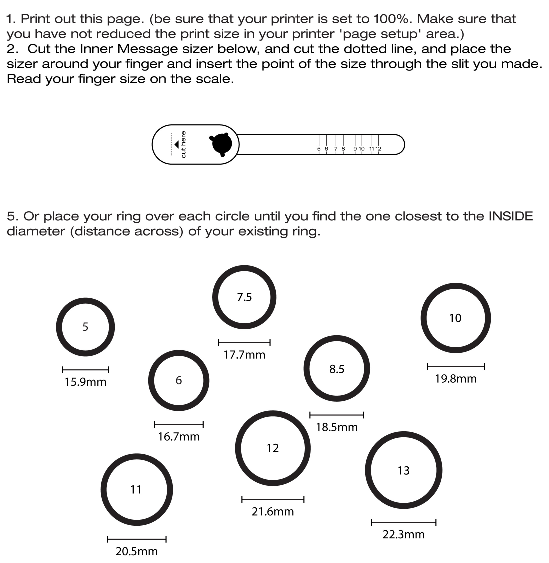 Don't know your ring size? Fret not and follow these simple steps into finding out your perfect ring size. Of course, you would need to do this in a discreet manner to your other half, just in case he/she gets the hints...