Today, I have a selection of random assortments. There is a wonderful
photograph
by the window, a little hare
brooch
that is oh so cute, a pretty
cake stand
with stamped words, 'you are special' complete with hearts, gorgeous
picnic plates
in vintage rose, an upcycled orange
clock
that will brighten up any boring white walls, a vintage sweet little
music box
and vintage
milk bottles
given a burst of life again with hand crocheted doilies.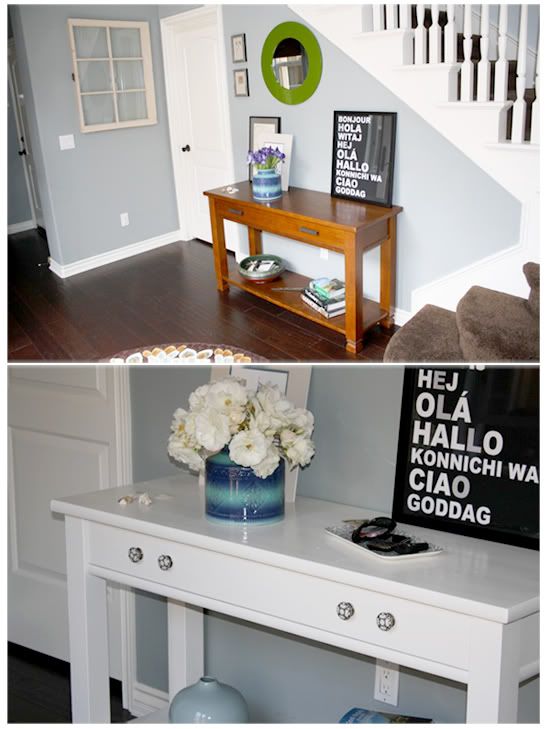 via Lonemor
I've also came across this
wonderful project
over at
Lonemor
. The detailed knobs from Anthropologie complete the whole classy look. I've been meaning to paint my bookshelves a fresh shade of white for quite some time, and this is just so inspiring for a DIY project.
It's already the midweek here, so a beautiful Wednesday to you :)