A mini collection has been updated with five new items. I am busy preparing with the flea market, so expect more additions on the day itself. Also, I've decided to reorganize my image sections for better viewing so as to ensure faster image loading. Just click on the different categories for the latest uploads.
In the meantime, enjoy this small collection.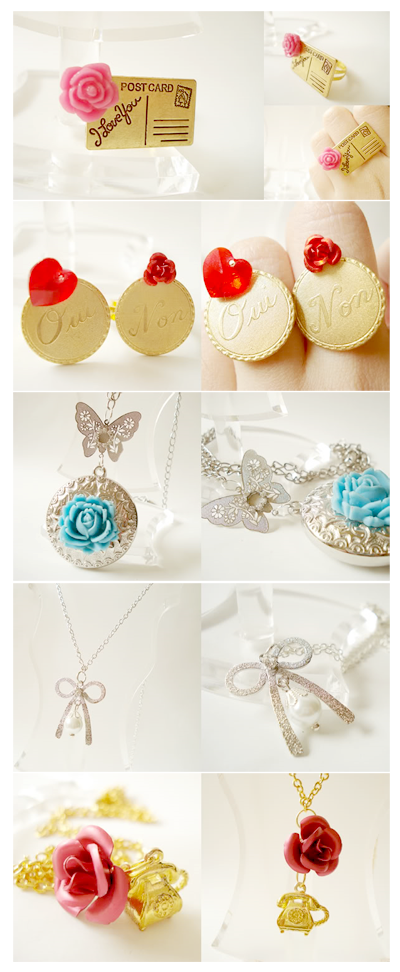 PS: Yes I am aware that the site jewelmepretty.com is inaccessible as of now. Do not worry, I will be fixing it soon.