I'm sorry this has been way too long overdue, BUT I'm going to announce the two lucky winners right now! :)
Numbers have been generated via
Random.org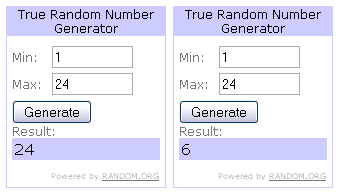 Congratulations to both
Shuwen
and
Cheryl Leong
!
Shuwen
- Winner of
Tender me blossom ring, $15
Cheryl Leong
- Winner of
My little rocking horse necklace, $25
Your prizes will be box wrapped and registered mailed on Saturday, 20th November 2009.
To the rest, thank you for your participation.
Don't worry, I'll be holding another giveaway next month as well, so stay tuned!