A mini update for this lovely weekend. A ring, a necklace and four earring sets. Do note that all earrings have plastic backings as I find it easier to insert it rather than gold/silver backings but if you wish to use the latter, please inform me in advance prior to making payment.

As shown below, these are my newest uploads which can only be purchased online. Each piece is a one-off item so remakes will not be possible. PS: Get them as an early Valentines' Day gift, guys!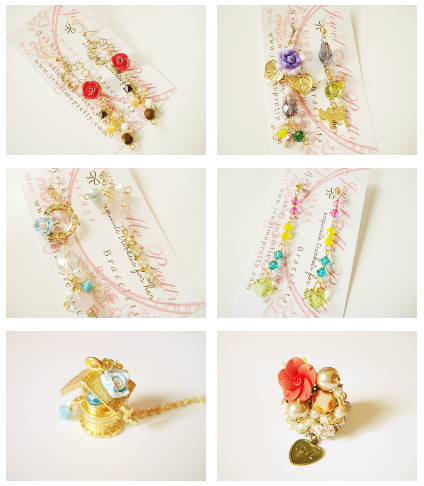 (From left) 1.
Roses are Red
2.
Violets are Blue
3.
Sugar is Sweet
4.
And so are you
5.
Make a wish
6.
Your love is my command
I also managed to take some pictures of the trinkets which I specially created to be placed at the showcase. Just to give you a sneak peek of some of my creations which can be found there...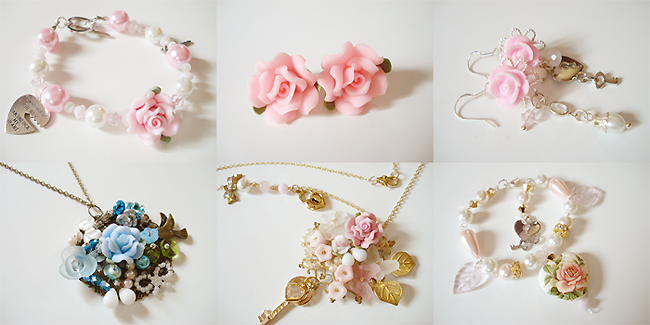 With that said, please do drop by "Friends" The Concept People @ 44 Haji Lane for more!